Vegan pumpkin cupcakes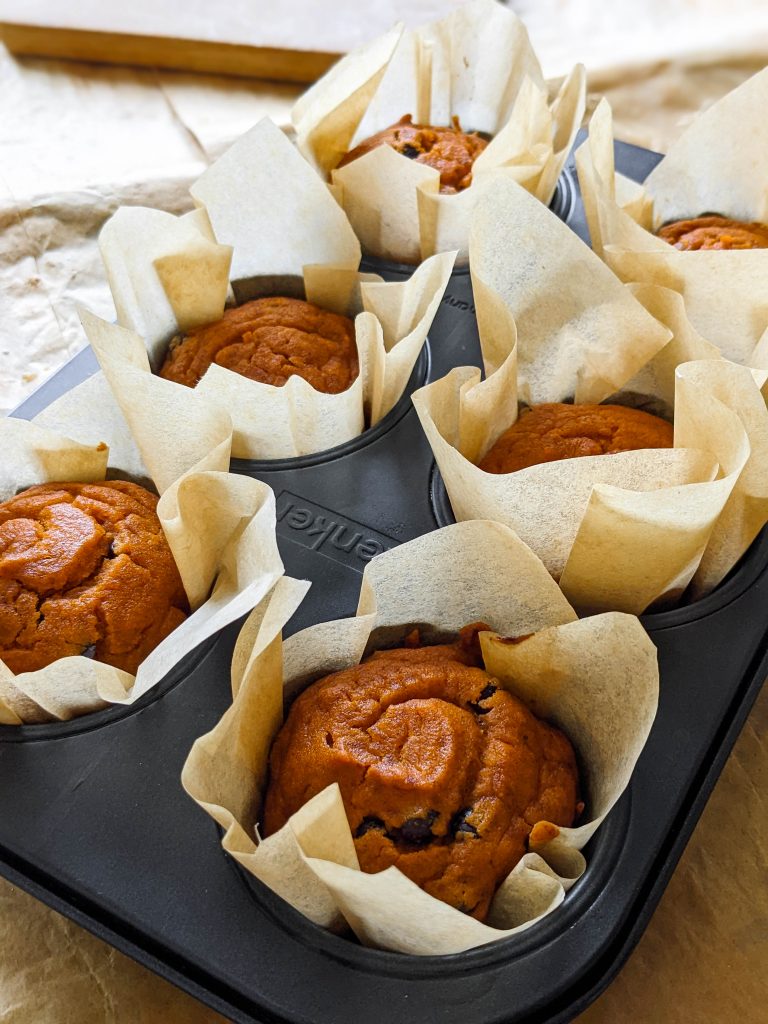 I know that the autumn is almost over and it is time to start baking Christmas cookies and sharing Christmas recipes. However, I had a lot of pumpkin spice left in my pantry and I decided to use it all up. Thus I present to you – vegan pumpkin cupcakes.
They are super soft and rich, and perfect for those who are not ready to let go of autumn just yet. It is also super warm and sunny where I live right now, and it's difficult for me to accept that the winter is almost here. My favourite thing about these vegan pumpkin cupcakes is that they are super easy to make. You only need a few ingredients and you're good to go.
Again, I know that not everyone is a fan of pumpkin spice, but if you're anything like me you will fall in love with these cupcakes. Other than that, I think I'll have a pumpkin soup recipe ready these days.
A piece of advice
Even though this is a very easy recipe, as always, it is my duty to leave some tips and tricks to help you through the process. I will try to go into as much detail as I can.
I recently found a very good store-bought pumpkin puree. But if this is not available to you, you can make your own. Just dice your favorite pumpkin and steam it until it becomes fork tender. Than mash it into a puree. Make sure you don't leave any larger pieces behind, this could ruin your muffin texture a bit. This way you could also get a better color in the end.
You may have noticed my muffin moulds look a lot different than they used to. This time around I had to use some parchment paper to make them from scratch, since I didn't have any paper moulds left, and it was too late to go to the store.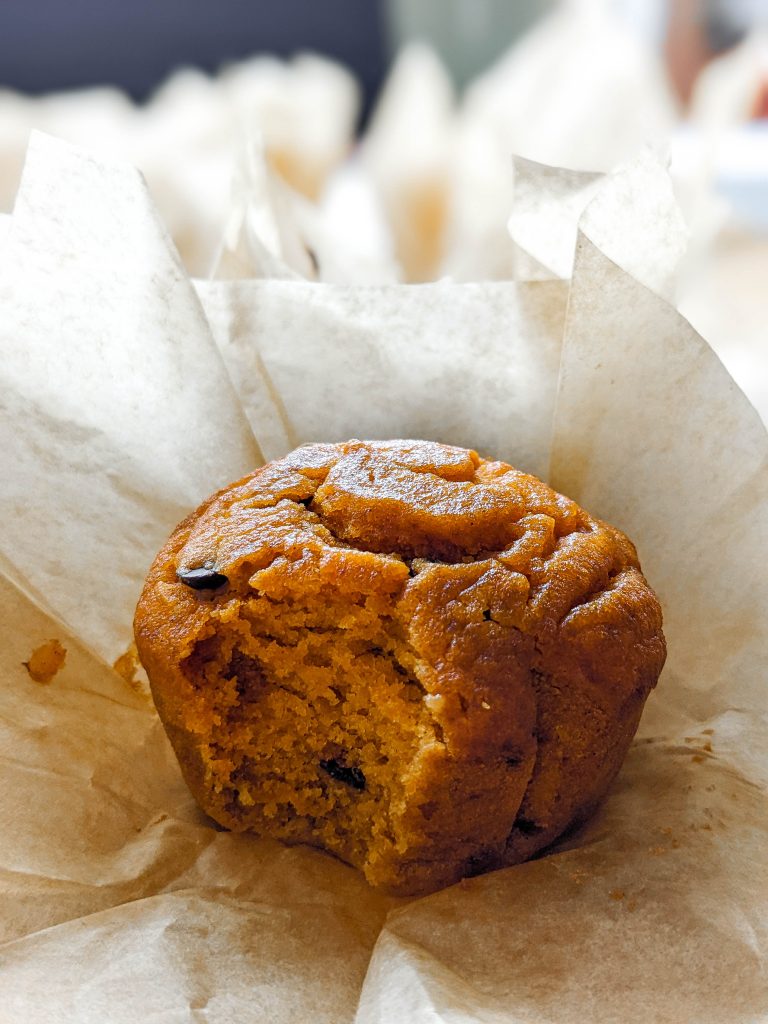 I made them by cutting some parchment paper into squares. Then I put each square of the parchment paper over the the muffin tin and pushed it down with a drinking glass (same size as the muffin mould), so that the middle falls in. I took the glass out and then pulled the parchment paper over it, just to make it stay in that shape longer. After I was done with all of them, I placed them back into the muffin tray, and I poured the vegan pumpkin cupcake batter in. I did not need non-stick spray or anything, it worked out perfectly fine. And to be honest, I prefer this look over the store bought cupcake moulds.
There is a good possibility that your cupcakes will not come out completely orange, which is why I added some food colouring. But that is completely optional, you can skip this step if you want. Same goes for the chocolate chips. I would never omit them though, they really go well with this recipe.
The baking time will largely depend on your oven as well as some other factors so make sure that you check from time to time if the vegan pumpkin cupcakes are done. You can do this by poking them with a toothpick all the way down. If the toothpick comes out clean, you're good to go. But if there's some batter clinging to the toothpick, they need to be baked for a little while longer.
These measurements are enough for about 6 to 7 vegan pumpkin cupcakes. If you need more than that, make sure you adjust the measurements properly.
Vegan pumpkin muffins
Ingredients
120 g of all purpose flour

1 tsp of baking soda (lightly filled)

2 tsp of pumpkin spice

few pinches of orange food coloring (optional)

75 g of sugar

45 g of light brown sugar

60 ml of olive oil

210 g of pumpkin puree

60 ml of vegan yogurt

1 tsp of vanilla extract

vegan chocolate chips (as desired)
Directions
Begin by taking a small bowl and combining the all-purpose flour, pumpkin spice, baking soda and food coloring. Mix them well together with a wire whisk. In a separate larger bowl mix together the vegan yogurt, pumpkin puree, olive oil, both sugars and vanilla extract.
Add the dry ingredients to the wet ones and gently combine them wihout leaving lumps behind. Incorporate the vegan chocolate chips and fold them in gently. 
Heat your oven at 180 degrees Celsius (350 F). Take a muffin tray and place 6 to 7 cupcake paper moulds in it. If you don't have any paper muffin moulds at home, take a look at the advice section of this post for a solution.
Scoop equal amounts of batter into the paper moulds.  Put the muffin tray into the oven and bake the vegan pumpkin cupcakes for about 20 to 25 minutes. Check on them from time to time and test if they are done with the toothpick test. When they are done, let them cool down completely. Serve them or store them for a few days.
These measurements are enough for about 6 to 7 vegan pumpkin cupcakes. If you need more than that, make sure you adjust the measurements properly.
If you liked this recipe, make sure you check out my other recipes like:
Feel free to tell me what you think about this in the comments below, or send me the pictures of your own vegan pumpkin cupcakes. If you did something differently, I would also like to hear that, I'd love to see the things you come up with.
P.S. for more recipes like this and a bunch of other stuff, follow me on Instagram, @margo_drobi.
Also, I recently started a Patreon page, where you can subscribe and help me create more/better content. In return, you will get an exclusive piece of content (recipe) each month. My plan is to increase the amount of that content if I gain a few subscribers. If you are interested and you want to find out more, I will leave the link to my Patreon right –here.