Soft gingerbread cookies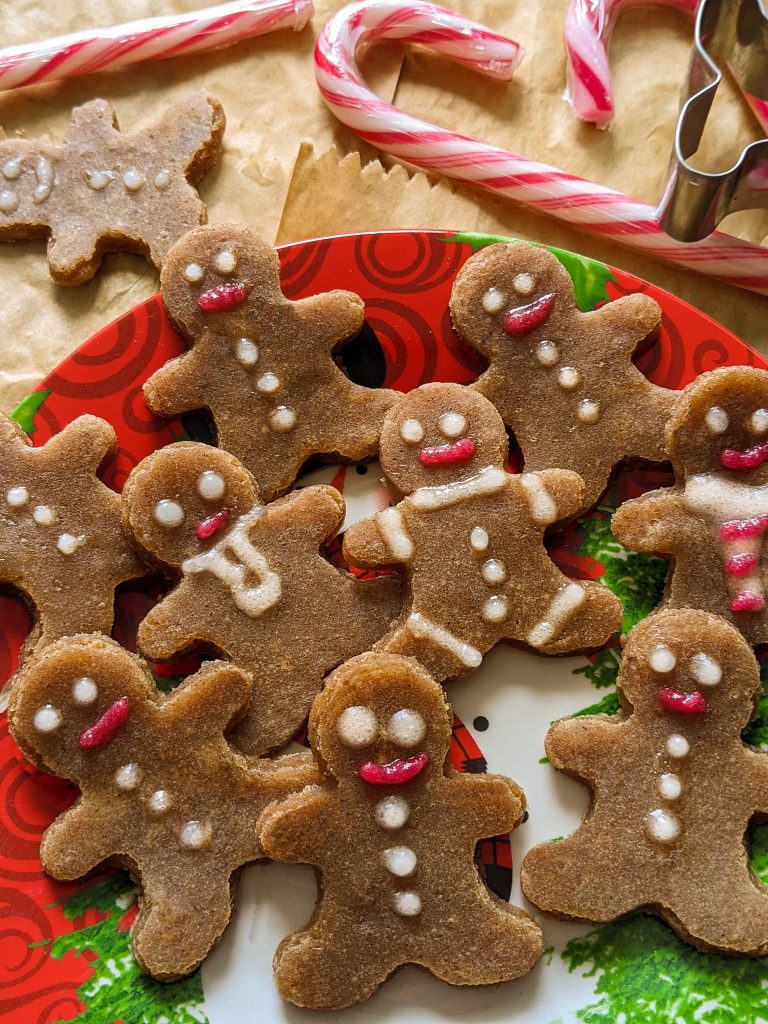 It is finally that time of year again. Time to gain weight, because everyone is going to start posting Christmas cookie recipes. I am going to open the season on this blog with my soft gingerbread cookies recipe. It's about time I add some holiday spirit to this website.
I was visiting Prague with my friend around Christmas a few years ago. The holiday spirit over there is really something else. I remember we were wandering the streets of old town when some girl approached us in front of a bakery. She was trying to get us to come inside and purchase something, so she offered us some gingerbread samples.
It was different than any other I tried so far, it had the texture of a muffin. And yet it was the best gingerbread man cookie I ever had. For some reason, I have never forgotten the taste or the smell of that dough.
I also recently remembered that I have a gingerbread man mold somewhere in my kitchen. And so, the other day I tried to replicate this. I am not quite sure if I succeeded, but if not for nothing, I came really close. This is my recipe for very soft and very tasty gingerbread cookies.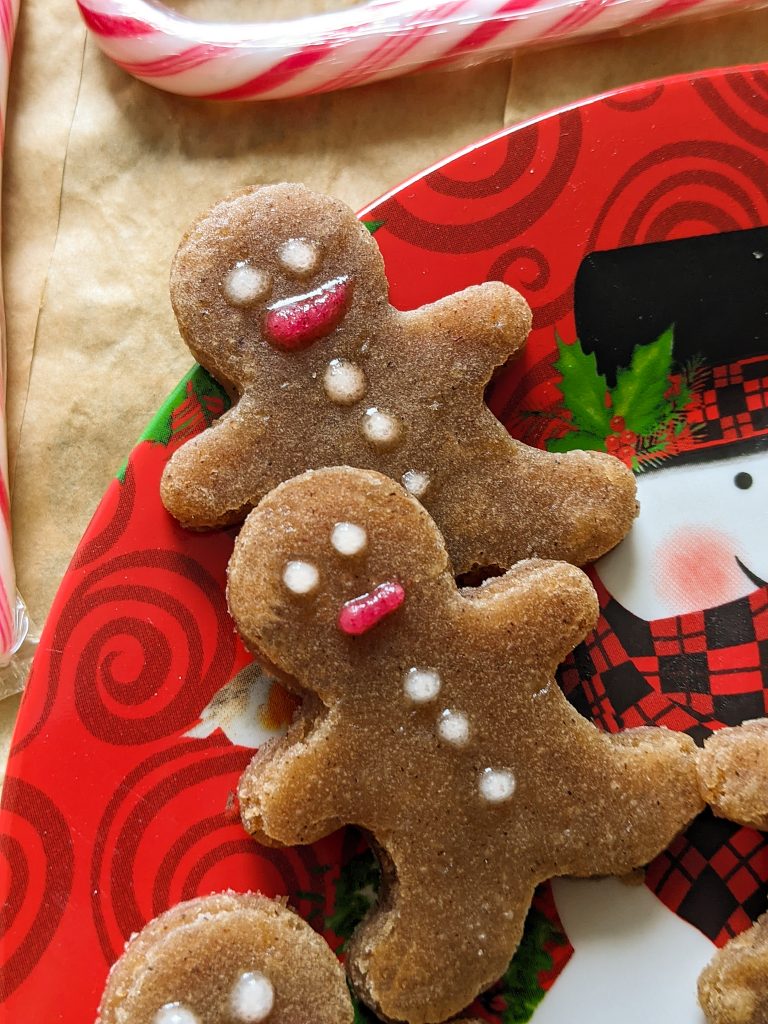 A piece of advice
This is a super simple recipe, if you ever baked vegan muffins you are probably familiar with it. But just in case you are a beginner, I am going to write down a few tips to help you out.
You don't have to use maple syrup, molasses would do just fine. When mixing together the dry and the wet ingredients, make sure you do not overmix. You want the dough to be able to rise in the oven. If you notice that your dough is too thick and not pourable at all, you can add some more almond milk and maple syrup.
Line the pans that you are using with parchment paper and spray them with non stick spray or oil them with regular cooking oil. That way the dough will not stick to the bottom of the baking dish. Poke the dough with a toothpick towards the end of baking. If the dough has risen and the toothpick comes out clean, you're good to go.
Make sure you firmly press the mold down on the dough, so you can cut out a better shape. The mold does not have to be shaped like a gingerbread man, you can use any mold you like.
Instead of water, you can use aquafaba or some more lemon juice for the icing. Sift the powdered sugar befor mixing in the other ingredients. Icing should be very thick, but pourable. The piping nozzle you use should have a very small round hole on it. I decided to add some beet root powder towards the end so I could draw the lips on the cookies. Of course, that is optional too.
And another thing, you can also use this dough to make gingerbread muffins. Just put them in the molds on a muffin tray and bake for 20 minutes instead of 10. Just don't forget to grease the muffin paper molds.
Soft gingerbread cookies
Course: Sweet, Sweet
Ingredients
190 g of flour

90 g of brown sugar

1/2 tsp of baking soda

1/2 tsp baking powder

1 tsp of cinnamon

1 tsp of cocoa powder

1/2 tsp of ginger powder

1/2 tsp of ground nutmeg

1/4 tsp of ground cloves

10 tbsp of maple syrup (or molasses)

10 tbsp of almond milk (or any non-dairy milk)

5 tbsp of oil

2 tbsp of apple cider vinegar

2 tsp of vanilla extract

For the frosting:

150 g of powdered sugar

½ tbsp of lemon juice

1 tbsp of water

½ tsp of red beet powder (optional)
Directions
In a deep bowl mix all the dry dough ingredients. In a separate bowl mix all liquid ingredients for the dough, set them aside for 2 to 5 minutes. Add the liquid ingredients to the dry ones and mix only until they are combined (but not too much).
If necessary (if the dough is too thick) add more almond milk and maple syrup to the dough. Heat the oven to 180 degrees Celsius. Line 2 sepatrate 9-inch pans with baking paper and spray them with non-stick spray. Divide the dough between the two and bake each for about 10 minutes.
Remove from the oven and use a gingerbread man mold to cut out the cookies. Set them aside.
Sift the powdered sugar. Combine all the frosting ingredients and mix well. You should get a thick but pourable icing.
Transfer it to a piping bag. The piping nozzle should have a small round hole on it. Pipe the icing on the cookies and leave them in the fridge.
If you want, towards the end when you did all the white icing parts, add some red beet powder to the remaining icing and draw the mouths on the cookies.
If you liked this recipe, make sure you check out my other recipes like:
Feel free to tell me what you think about this in the comments below, or send me the pictures of your own soft gingerbread cookies. If you did something differently, I would also like to hear that, I'd love to see the things you come up with.
P.S. for more recipes like this and a bunch of other stuff, follow me on Instagram, @margo_drobi.
Also, I recently started a Patreon page, where you can subscribe and help me create more/better content. In return, you will get an exclusive piece of content (recipe) each month. My plan is to increase the amount of that content if I gain a few subscribers. If you are interested and you want to find out more, I will leave the link to my Patreon right – here.