Vegan Sachertorte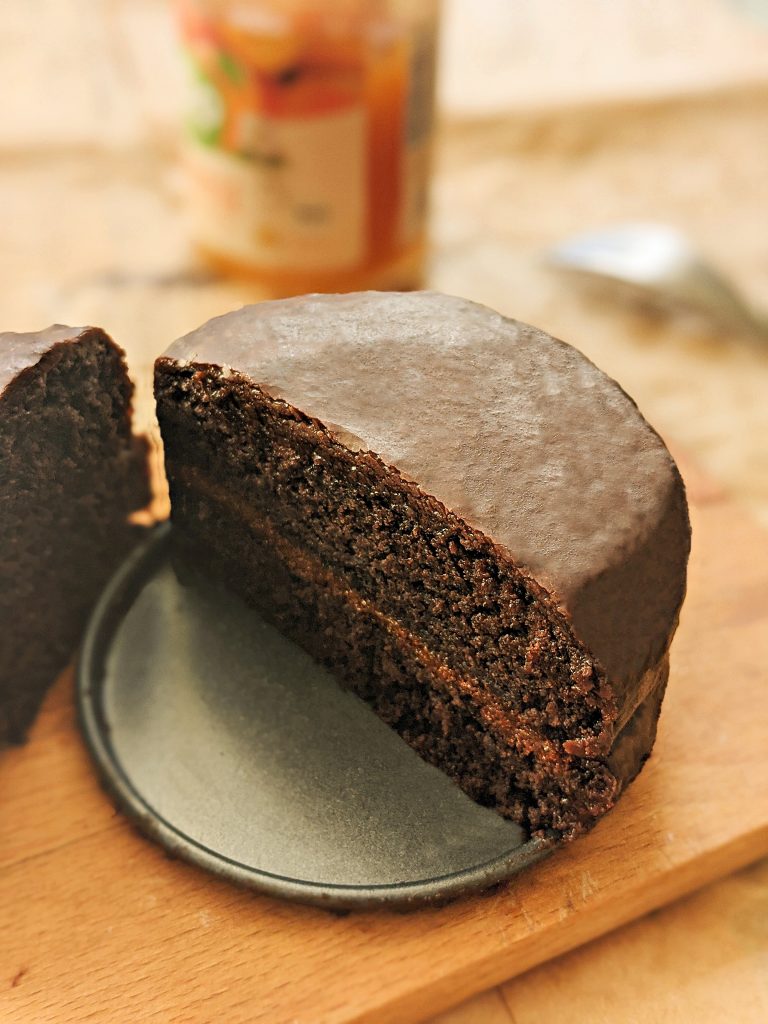 I have been thinking about this cake since this July. It took some time to research all the non-vegan and vegan versions so I could find what works best. Since this was only an experiment, I ended up making a mini vegan Sachertorte.
I read a lot of recipes, and it turned out they are all very similar. For the most part, they looked like basic vegan chocolate cakes with apricot jam filling. And that's how I made mine.
So, last July I heard someone say how they went to the Sacher hotel in Vienna and tried the original Sacher cake. I visited Vienna multiple times in the past but I have unfortunately missed out on this experience. So finally last week I decided to make it for myself.
This is a minimalistic cake invented by a 16-year-old apprentice chef Franz Sacher, supposedly in 1832 for Prince Metternich in Vienna. It is one of the most famous Viennese culinary specialties. But if like myself you can't enjoy the original recipe, here is a vegan version of that cake.
As you may already know, this is not the healthiest dessert out there, so today I am going to skip the health benefits section.
A piece of advice
This is a very easy recipe, but of course there are still things worth mentioning, especially if you are still a beginner.
It would be great if you had 2 cake molds, that way you can bake the two cake layers at the same time. But if you have only one mold (like me), that's also okay. Just pour half of the batter in and bake for 20 minutes, and then bake the other half. It is a bit more time consuming to do it this way, but not much of a hassle.
Before you pour the batter into the mold, make sure it is lined with parchment paper and sprayed with non-stick spray (or well greased). This way the cake will not stick to the mold. You will know that the cake is done when you poke it with a toothpick and it comes out clean. At that point you can remove it from the oven.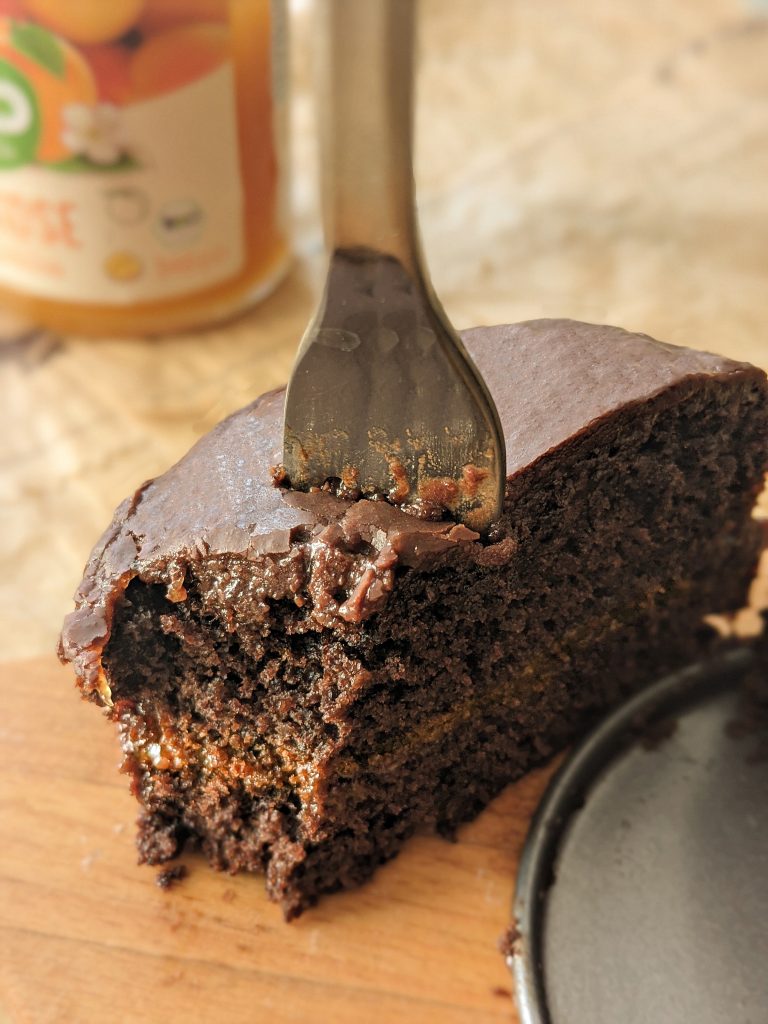 The layers will be slightly dome shaped, so if you want the cake to look perfect, you can cut off the dome shaped part with a knife. Since that way the crusts may be a lot thinner, you can do something else. When you take them out of the oven just flip them upside down and let them rest for a while. Then spread some apricot jam on top and put one layer over the other.
In case the jam leaks out a bit, you can take a knife and smear it on the side of the cake.
When the glaze ingredients melt, mix them well and leave it to cool down and thicken a bit. When you put the icing on the cake, leave it in the fridge to set. You can also melt these ingredients in a microwave.
These measurements are enough for a very small cake, so if you need more than that, make sure to adjust the measurements properly (double or triple them, according to the size you want).
Vegan Sachertorte
Course: Sweet
Ingredients
75 g of all-purpose flour

20 g of cocoa powder

75 g of sugar

25 ml of olive oil

85 ml of water (hot)

½ tsp of vinegar

¼ tsp of baking soda

apricot jam

For the glaze:

50 g of dark chocolate

25 g of sugar

15 ml of water
Directions
In a deep bowl, mix together the flour, cocoa powder and baking soda. Bring the water to boil in a saucepan and dissolve 75 g of sugar in it. Then add the olive oil and the vinegar.
Add the liquid ingredients to the dry ones and mix everything together.
Preheat the oven to 180 degrees Celsius. Take two small cake molds, line them wih parchment paper and spray them with non-stick spray. Divide the cake batter between the two molds. Bake them for about 15 to 20 minutes (or until the toothpick comes out clean).
When both of them are baked, remove them from the oven. To get a better shape, flip them upside down and let them cool down a bit.
Prepare the glaze. Put all of the chocolate glaze ingredients in a heat-proof mug or bowl and put it in the oven. Leave for a few minutes until most of the chocolate is melted (you can stir from time to time). When everything is melted and combined, let it cool down a bit.
Spread some apricot jam over the bottom half of the cake. Put the second half of the cake on top of it. If some of the jam leaks out, smear it on the sides of the cake. Spread the icing over the cake when it is thick but still liquid, and put it in the fridge to rest.
This makes for a very small (mini) cake, but if you need a bigger one, feel free to adjust the measurements.
If you liked this recipe, make sure you check out my other recipes like:
Feel free to tell me what you think about this in the comments below, or send me the pictures of your own vegan mini Sachertorte. If you did something differently, I would also like to hear that, I'd love to see the things you come up with.
P.S. for more recipes like this and a bunch of other stuff, follow me on Instagram, @margo_drobi.
Also, I recently started a Patreon page, where you can subscribe and help me create more/better content. In return, you will get an exclusive piece of content (recipe) each month. My plan is to increase the amount of that content if I gain a few subscribers. If you are interested and you want to find out more, I will leave the link to my Patreon right – here.