Sweet potato pizza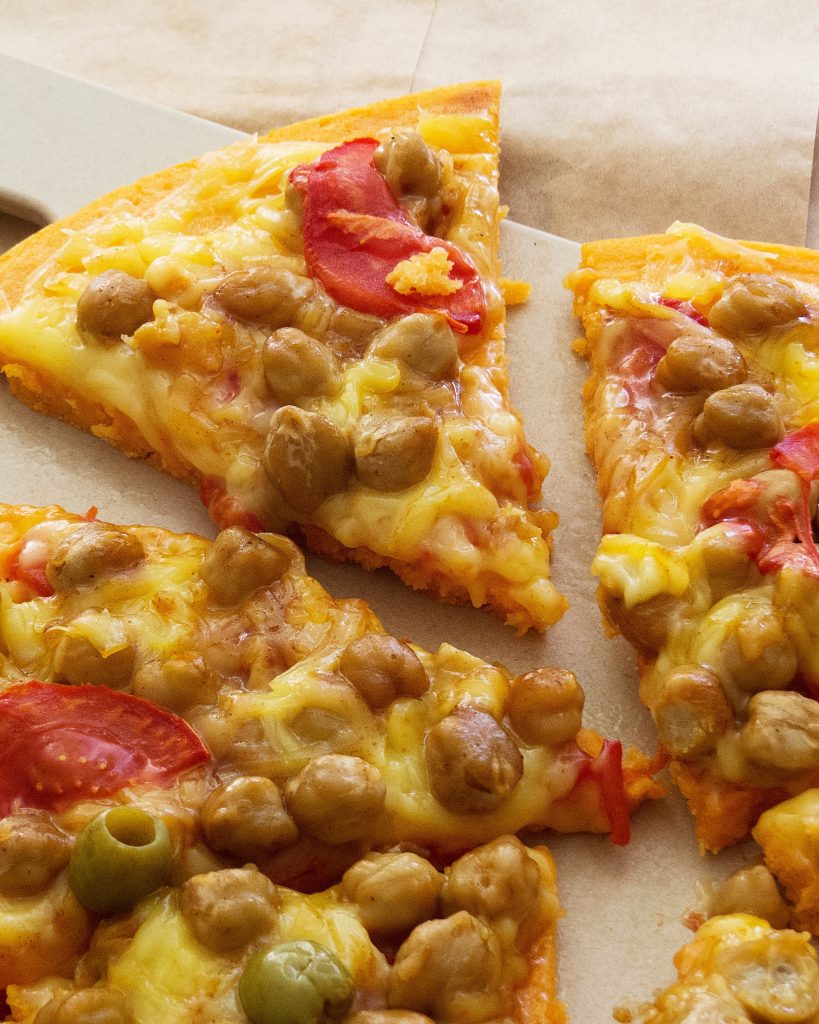 This is a pizza crust I can't get enough of! I don't usually eat gluten-free food (on purpose), but this is a pizza recipe I keep coming back to. Because in my opinion, it is better than the regular one. Gluten-free sweet potato pizza will always leave you wanting more.
Pizza toppings are optional, I just listed my favorite ones here. But you can always play around with the ingredients. Just have in mind that more ingredients on top wil prolong the baking time.
If you decide to make a sweet potato pizza with your own toppings, don't hesitate to send me a picture (here or on instagram), I am interested in what you came up with! 🙂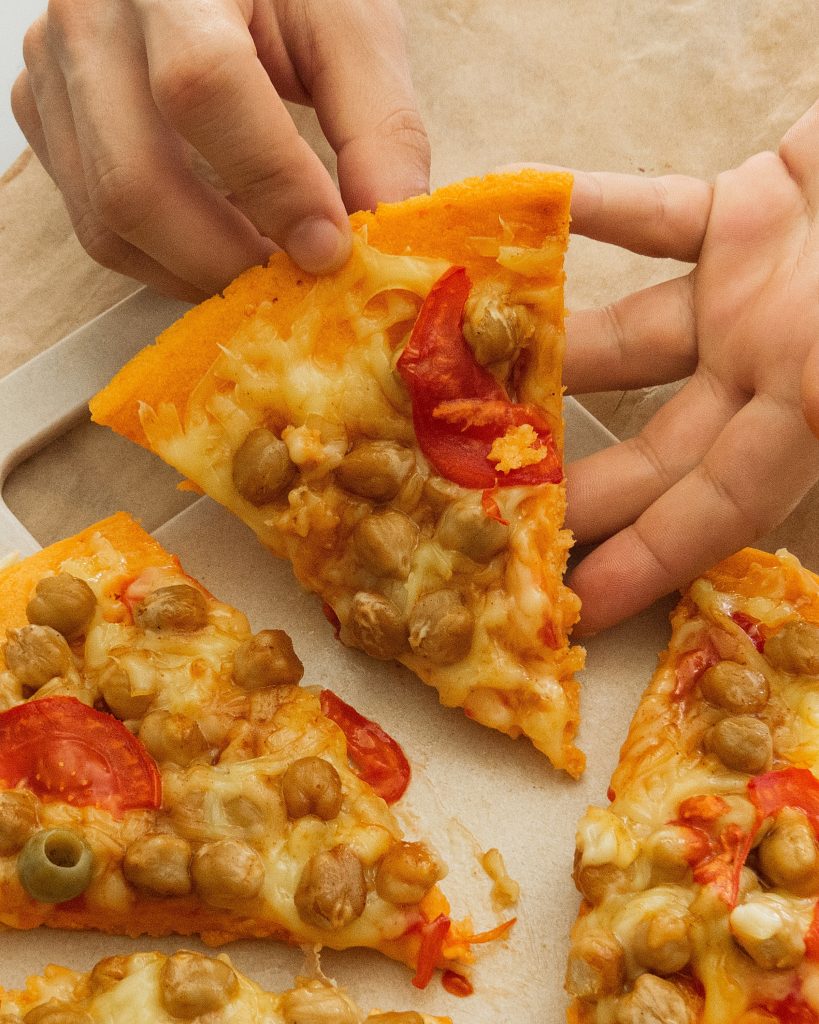 Ingredients:
300 g sweet potato
150 g of rice flour
50 g of tapioca starch
1 tsp baking powder
100 g of chickpeas
4 tbsp BBQ sauce
1 tomato
200 g vegan cheese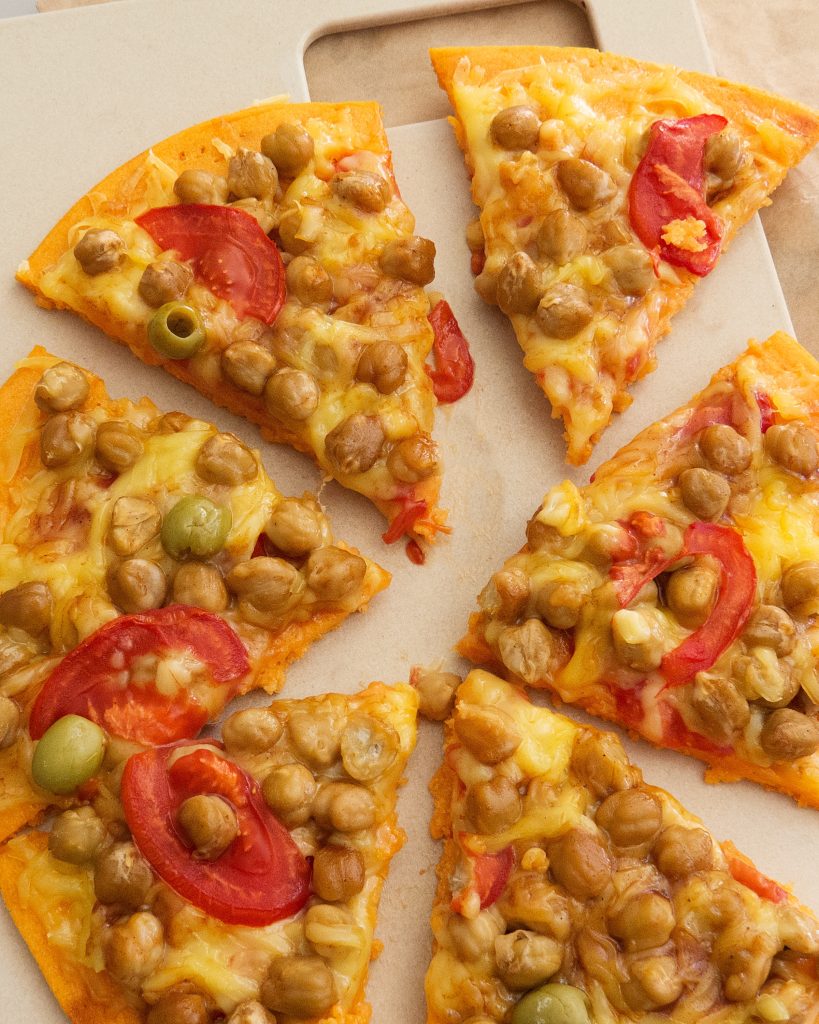 Instructions:
Peel the sweet potato, cut it into cubes and cook until it gets soft. Mash it in a deep bowl with a potato masher, and add rice flour, tapioca and baking powder to the bowl.
Mix well and knead the dough into a ball. If the dough is too dry, add some water and knead some more.
Roll the dough in a flat circle between 2 oiled parchment papers using a rolling pin. Remove the upper sheet and save it for later. Put the dough on a baking tray.
Bake in the oven for 10 minutes at 190 degrees Celsius. Remove the baking tray from the oven, place the other baking paper on the surface of the pizza dough and flip the crust carefully so it does not break.
Shred the vegan cheese and slice the tomatoes thinly. In a small bowl mix the chickpeas with BBQ sauce. Put chickpeas, cheese and tomatoes on the crust.
Return to oven and bake for another 18-20 minutes.
If you liked this recipe, make sure you check out my recipe for Mediterranean sweet potato!
P.S. for more recipes like this follow me on instagram, @margo_drobi.