Mediterranean sweet potatoes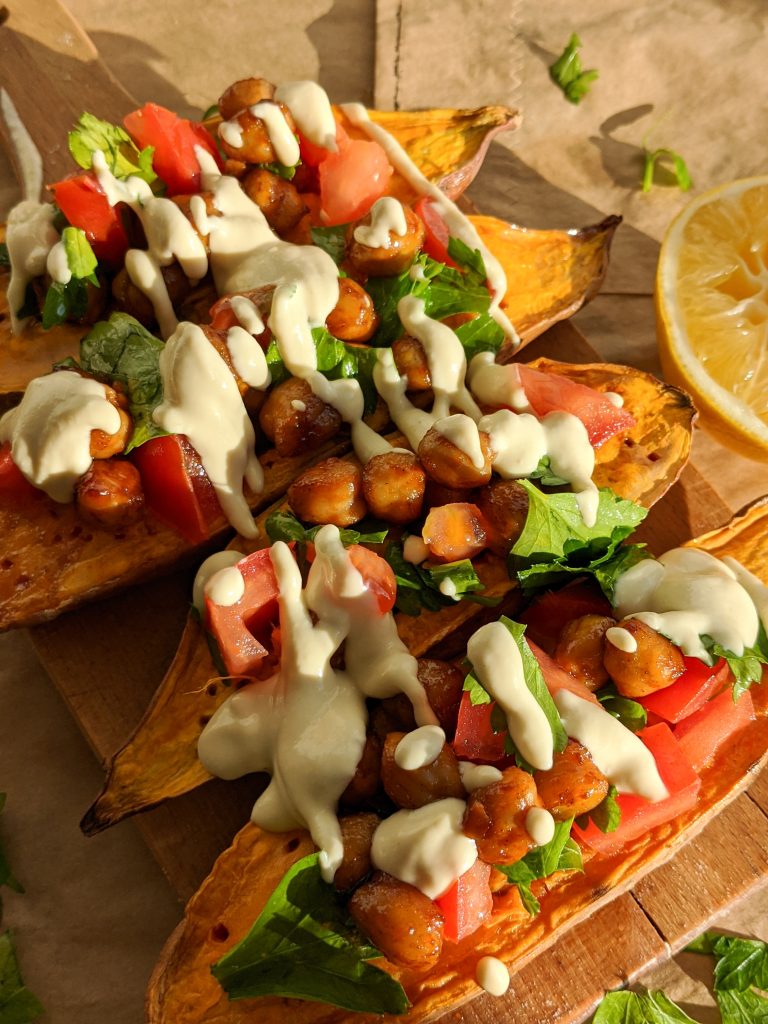 This is easily one of my favorite things to make when I run out of ideas. Mediterranean sweet potatoes are rich in vitamins A, C and in protein, and they keep you full for a good part of the day.
Mediterranean sweet potatoes
Course: Salty
Ingredients
1 sweet potato

olive oil

1 can of chickpeas

1 tbsp of Barbecue sauce

150 g of hummus

1 clove of garlic

1 lemon

200 g of cherry tomatoes

parsley
Directions
Cut the sweet potatoes in half to shorten the baking time.
Stab both halves with a fork and grease them with a little bit of oil. Bake in the oven at 190 degrees Celsius for about 30 minutes. The baking time depends largely on the thickness of the potato. Try to poke it with a fork every now and then to see if it is done.
Drain the water from the chickpea can and fry them on medium heat with a little bit of oil and barbecue sauce. Stir from time to time. Fry them until they soften a bit (about 10 minutes).
Add a little bit of water to the humus, a spoon of lemon juice, and a minced clove of garlic. Stir until well combined. Water and lemon juice should make the sauce more pourable.
Cut cherry tomatoes and parsley into small pieces. Put them in a smaller bowl and pour some olive oil and lemon juice over them. Mix everything.
When the potato is baked and soft (when you can easily poke it with a fork), take it out of the oven and make a small hole with a spoon in the middle of each half. On top of it put the chickpeas, salad (cherry tomatoes, parsley, olive oil, lemoj juice) and pour the hummus sauce over the mediterranean sweet potatoes.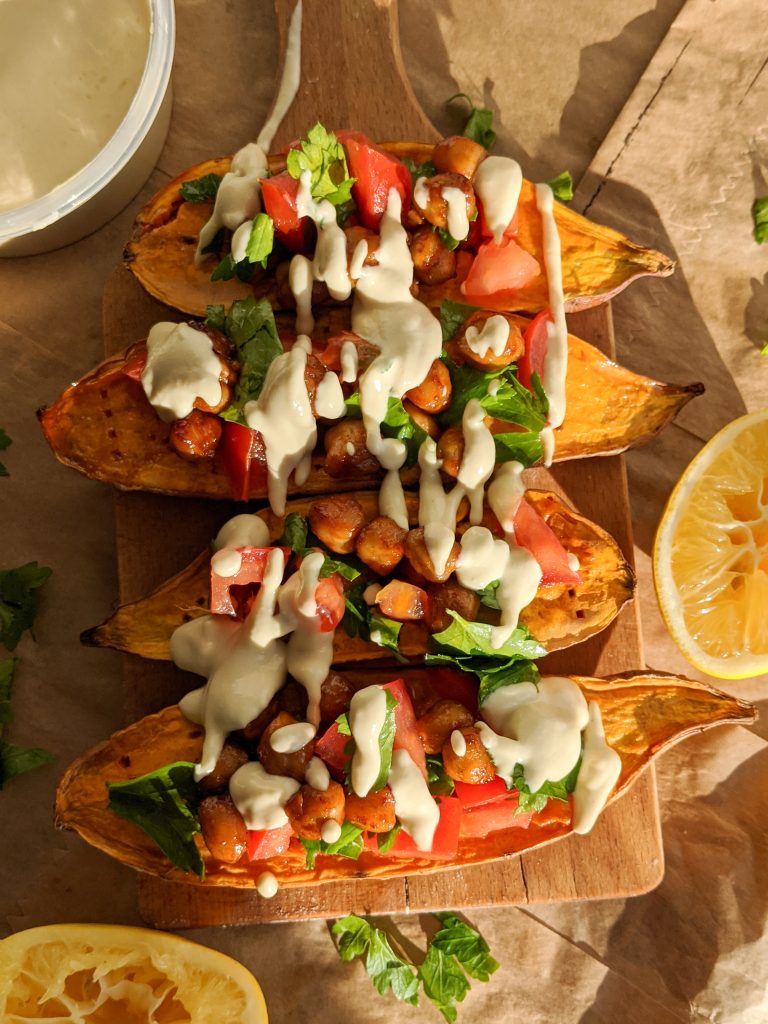 If you liked this recipe, make sure to check out my recipe for wraps with cauliflower and sweet potato.
P.S. for more recipes like this, follow me on instagram, @margo_drobi.