Vegan French Toast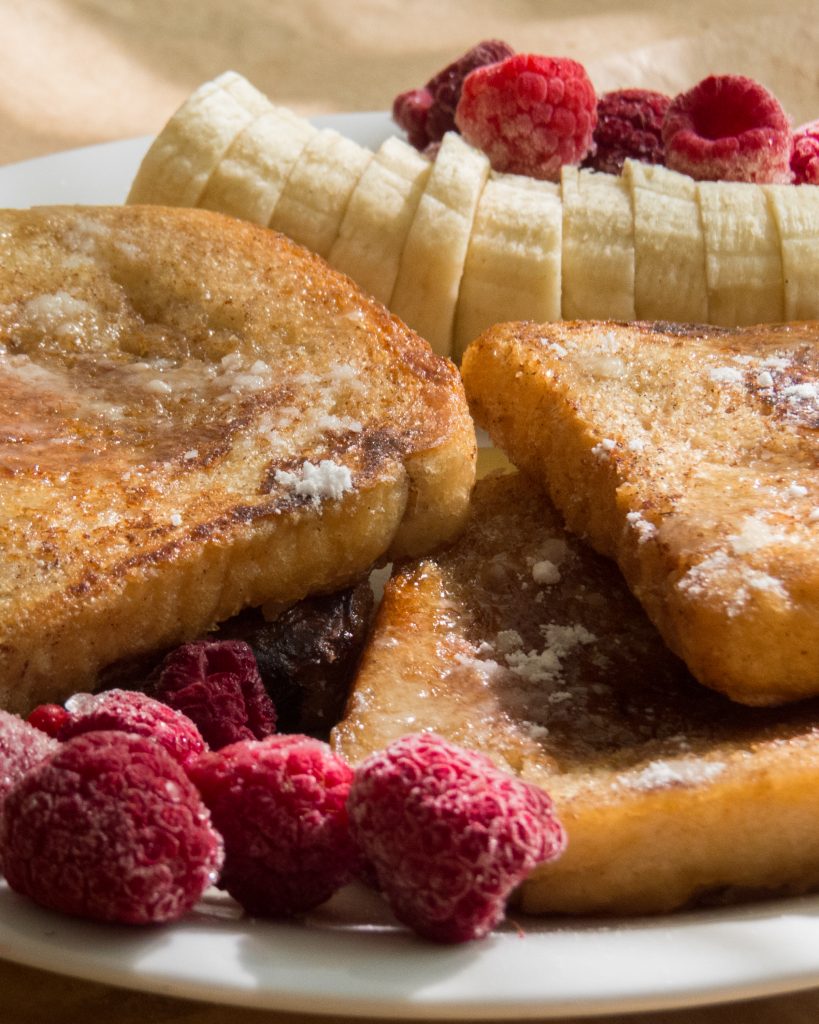 When I firts decided to switch to vegan diet, I tought that I would have to say goodbye to some of my favorite foods. And that included things like fluffy pancakes and French toast. If only I knew how good vegan French toast tasted and what I was missing out on!
It takes some time to figure these things out I guess, but in reality, there is a vegan version of every dish out there, and this one is easily my favorite.
And trust me, I tried a LOT of vegan French toast recipes.
So if you have a sweet tooth, or if you are not ready to say goodbye to your favorite breakfast, this is the right recipe for you.
It is best served with fruit and maple syrup, but you can experiment with different ingredients as well.
Ingredients:
-200 ml of soy milk
-1 tbsp of ground flaxseed
-1 tsp of cinnamon
-1/3 tsp of nutmeg
-1 tsp of vanilla extract
-8 slices of bread
-maple syrup and fruit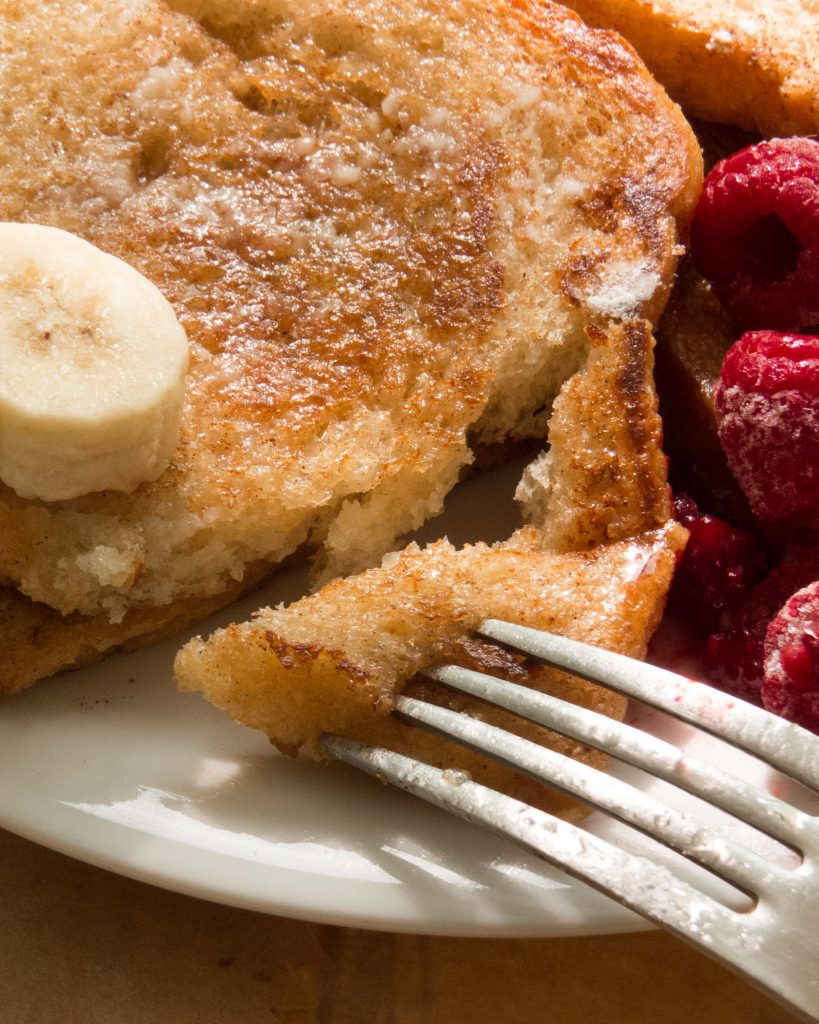 Instructions:
Pour milk into a bowl and add the flax meal, stir the mixture and let it sit for about 5 minutes.
Add cinnamon, nutmeg and vanilla to the bowl and mix well.
Dip each slice into the mixture on both sides, but make sure that they don't soak up a lot of liquid, don't let them linger in there. Just make sure they are covered on both sides.
Fry for a few minutes on both sides on a small amount of oil (until they turn golden brown).
Sprinkle with more cinnamon or powdered sugar if needed and top with maple syrup and fruit. Bon appetit!
If you liked this recipe make sure to check out my vegan vanilla cake!
P.S. for more recipes like this follow me on instagram!