Vegan vanilla cake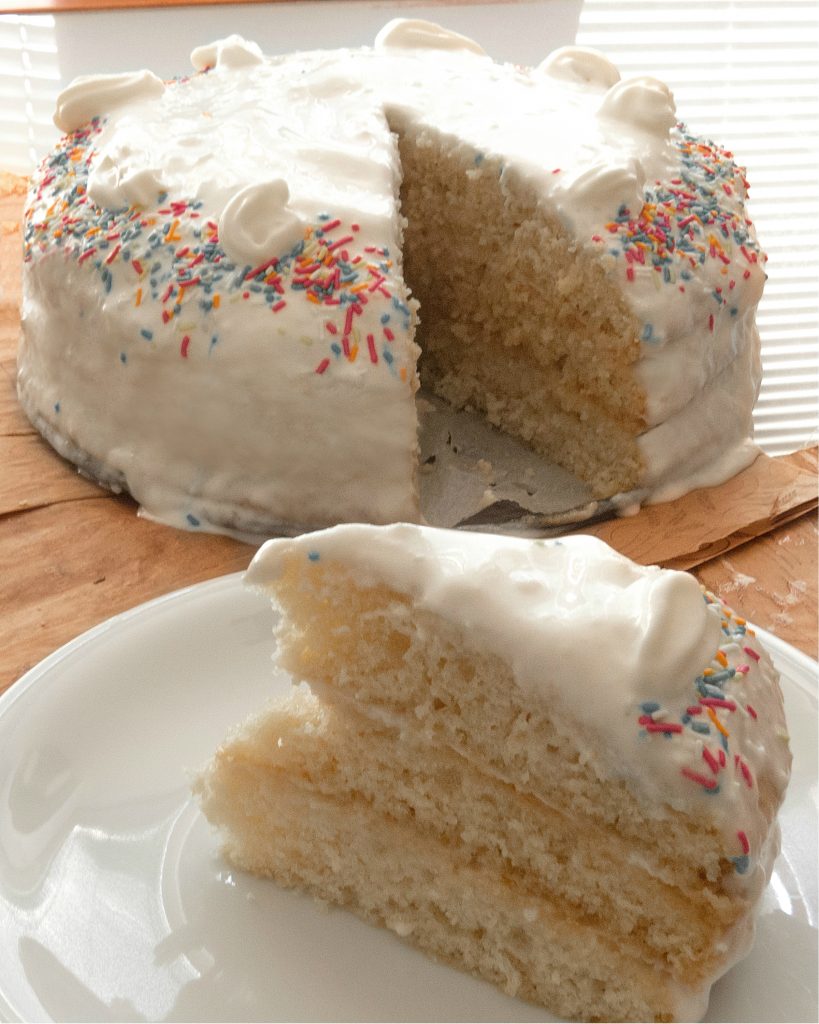 Ingredients:
For one layer
185 g of flour
150 g of sugar
1 tsp of baking soda
200 ml of almond milk
5 tbsp of oil
2 tbsp of apple cider vinegar
1/2 tbsp of vanilla extract
For the frosting
2 cans of vegetable shortening (or coconut cream)
150 g of powdered sugar
100 g of melted vegan butter
1 tsp vanilla extract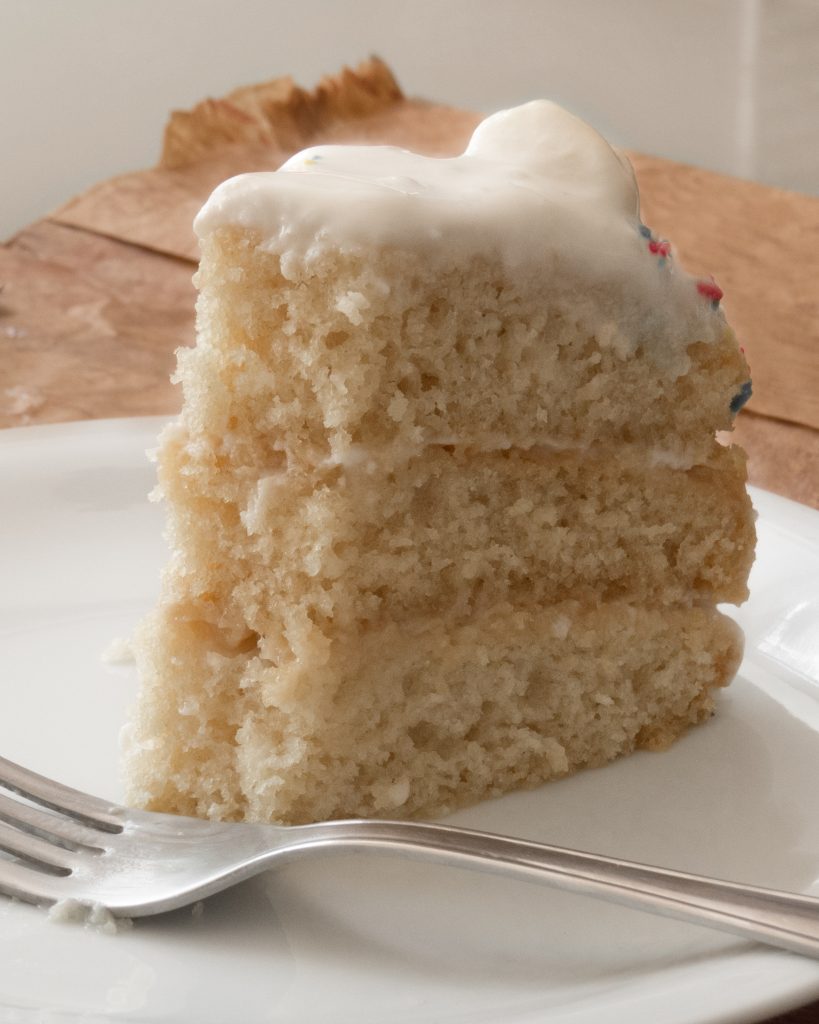 Instructions:
Multiply the amount of ingredients with the number of layers you want to make.
Mix dry crust ingredients and add the liquid ingredients. Mix until the ingredients are combined (not too much).
Line the baking trays with baking paper and bake for about 22 minutes at 180 degrees Celsius. Let them cool down.
Cool the coconut cream well and place it in a deep bowl with other frosting ingredients. Beat with the mixer.
Place the frosting on each layer of cake and leave it in the fridge. Decorate with sprinkles.