Vegan avocado pudding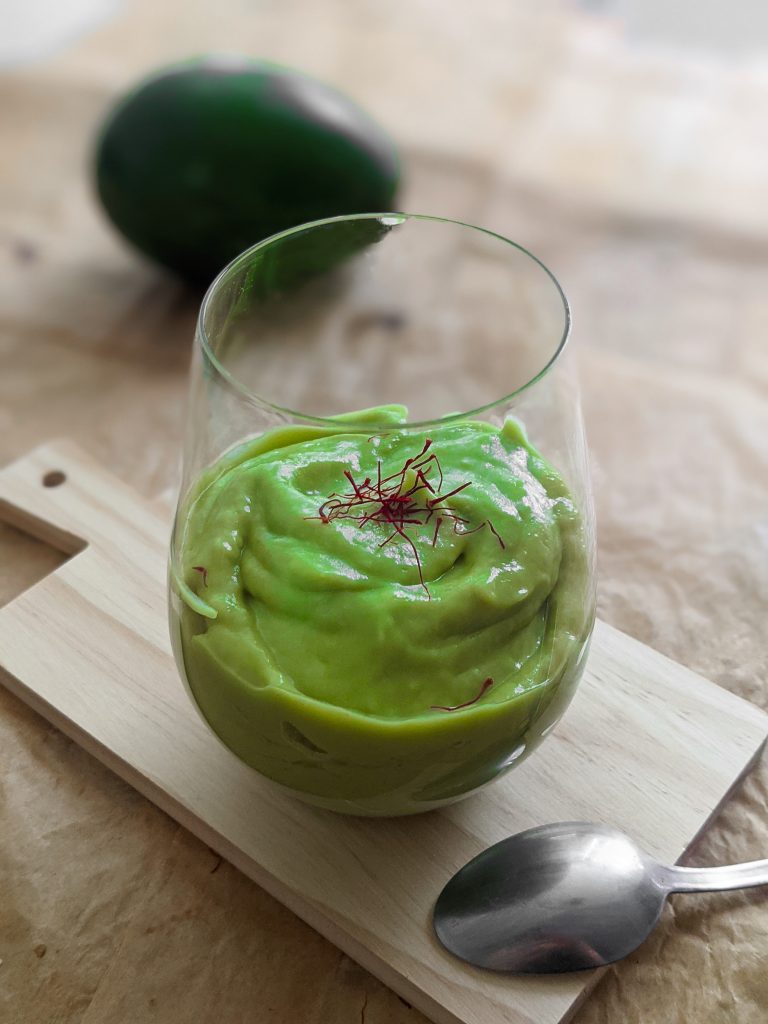 This recipe existed for a few years now, but I noticed recently that it is gaining some of its popularity back. Vegan avocado pudding, a simple three-ingredient dessert.
While I don't know who originally came up with this recipe, I am almost positive that Kourtney Kardashian brought it back to life. So of course, I went to her website to see what all the hype is about. I think that her version is not vegan, it probably has honey in it.
It also requires some cane sugar. So I decided that I am going to make this recipe, but make it vegan and as simple as possible. I ended up with using only 3 ingredients.
The verdict? I can see why this is so popular again. I will even admit that this recipe made it into my morning routine (while I work from home at least). It does not have the texture of an actual pudding, but it is very sweet, creamy and so addictive.
A piece of advice
As simple as this recipe is, there are still some things you might want to be careful about.
For example, make sure that the avocado you are using is ripe. The best way to test this is to squish it lightly with your hand. If the skin is green and the avocado is soft, that is probably the one you're gonna need. Avoid the browner ones that are too soft, an overripe avocado will not result in a pudding like this one. Neither will the ones that are not ripe, so don't buy the hard ones.
I often get asked about coconut syrup. It is a sweet liquid that looks a lot like maple syrup, only slightly thicker. I only recently discovered it myself. It really adds something to this specific recipe, it is my first choice as a sweetner here. If you are about to ask if you can just use maple syrup instead, the answer is – probably, but I never tried it. I'd rather use date syrup instead of maple I guess.
You also don't need to use almond milk. I use a diferent one each time, never really noticed the difference. These measurements are enough for one vegan avocado pudding. If you need more than that, make sure you adjust them accordingly. I sprinkled this pudding with some saffron, just to add abit of color, you don't really need to do that.
And another thing. I recently read that lemon juice can slow down the browning of avocados, so if that's something that bothers you, feel free to add a few drops to the pudding. I personaly never had such a problem with this recipe, since I always eat it right away.
Some health benefits
It has occurred to me that I have never written about avocados on this blog. Which is weird, since I eat them very often. I guess it just didn't make it into a lot of recipes on this website. Avocados have a creamy, rich, fatty texture and blend well with many other ingredients. Therefore, it's easy to add this fruit to your diet.
Potassium is an important mineral that most people don't get enough of. Avocados are very high in potassium, which should support healthy blood pressure levels. Avocados and avocado oil are high in monounsaturated oleic acid, a heart-healthy fatty acid that is believed to be one of the main reasons for the health benefits of olive oil.
Avocados tend to be rich in fiber — about 7% by weight, which is very high compared to most other foods. Fiber may have important benefits for weight loss and metabolic health. Numerous studies have shown that eating avocado can improve heart disease risk factors like total, "bad" LDL and "good" HDL cholesterol, as well as blood triglycerides.
One dietary survey found that people who ate avocados had a much higher nutrient intake and a lower risk of metabolic syndrome. Studies have shown that eating avocado or avocado oil with vegetables can dramatically increase the number of antioxidants you take in.
Avocados are high in antioxidants, including lutein and zeaxanthin. These nutrients are very important for eye health and lower your risk of macular degeneration and cataracts. Studies have shown that avocado and soybean oil extracts can significantly reduce symptoms of osteoarthritis. They also may aid weight loss by keeping you full longer and making you eat fewer calories. They're also high in fiber and low in carbs, which may promote weight loss.
As you can see, the list is long. If you are not allergic, I highly recommend you buy an avocado every now and then.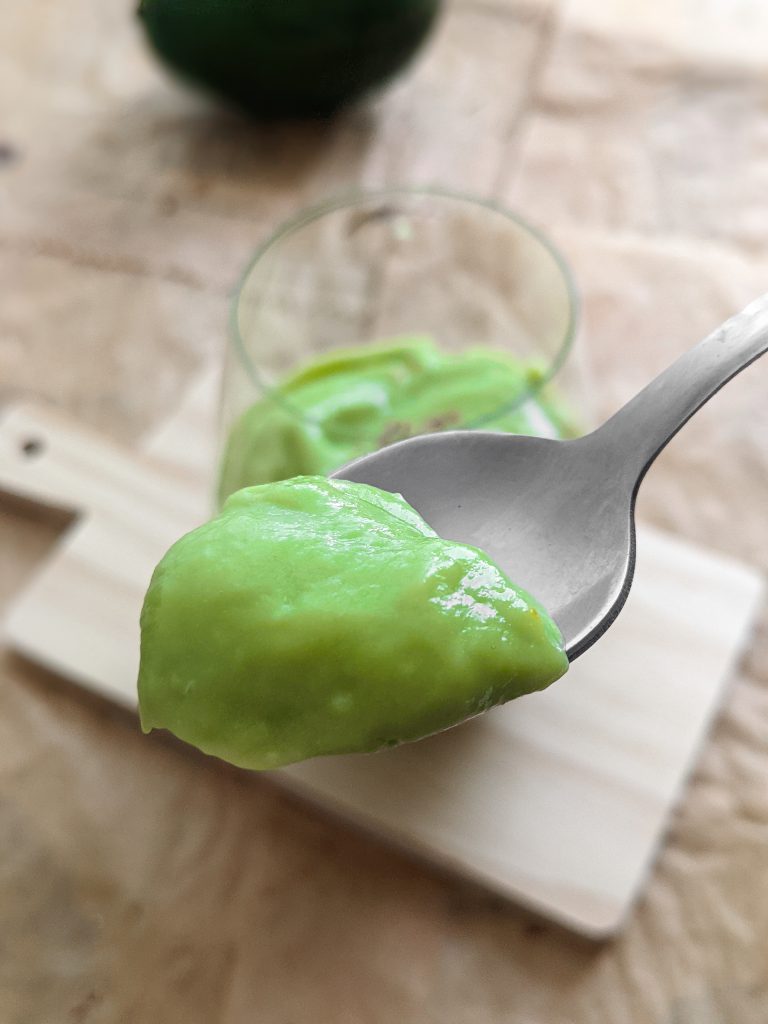 Vegan avocado pudding
Ingredients
1 medium-size ripe avocado

60 ml of almond milk

1 + ½ tbsp of coconut syrup (or date syrup or maple syrup)
Directions
Cut the avocado in half and remove the seed. Take a spoon, scoop out the avocado and throw away the skin.
Put the scooped out avocado in the blender together with the almond milk and coconut syrup.
Blend until everything is smooth. Taste it to see if it is sweet enough for you. If not, add more syrup.
 Serve the vegan avocado pudding right away.
If you liked this recipe, make sure you check out my other recipes like:
Feel free to tell me what you think about this in the comments below, or send me the pictures of your own vegan avocado pudding. If you did something differently, I would also like to hear that, I'd love to see the things you come up with.
P.S. for more recipes like this and a bunch of other stuff, follow me on Instagram, @margo_drobi.
Also, I recently started a Patreon page, where you can subscribe and help me create more/better content. In return, you will get an exclusive piece of content (recipe) each month. My plan is to increase the amount of that content if I gain a few subscribers. If you are interested and you want to find out more, I will leave the link to my Patreon right –here.