Vegan zucchini meatballs
Ingredients:
– 1 large zucchini
– 65 g of chia seeds
– 32 ml of olive oil
– 32 ml of water
– 1/2 tsp of garlic powder
– 1 tsp oregano (or Italian dried herbs)
– 32 g of corn flour
– spaghetti
– tomato sauce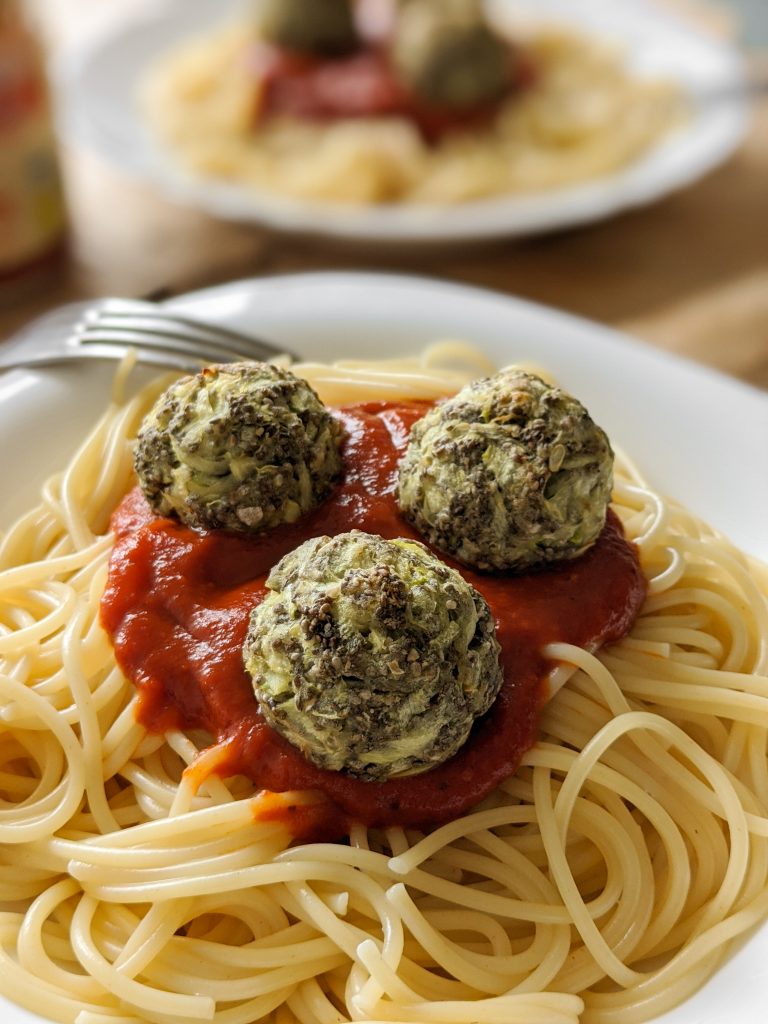 Instructions:

Grate the zucchini and mix it in a bowl with chia seeds, water and olive oil. Add spices and flour and stir well.
Roll the balls with your hands and place them on the baking paper in the baking tray.
Bake for 25 minutes at 200 degrees Celsius. Meanwhile, cook the spaghetti and pour your favorite tomato sauce over them.