Quinoa balls in butternut/tomato sauce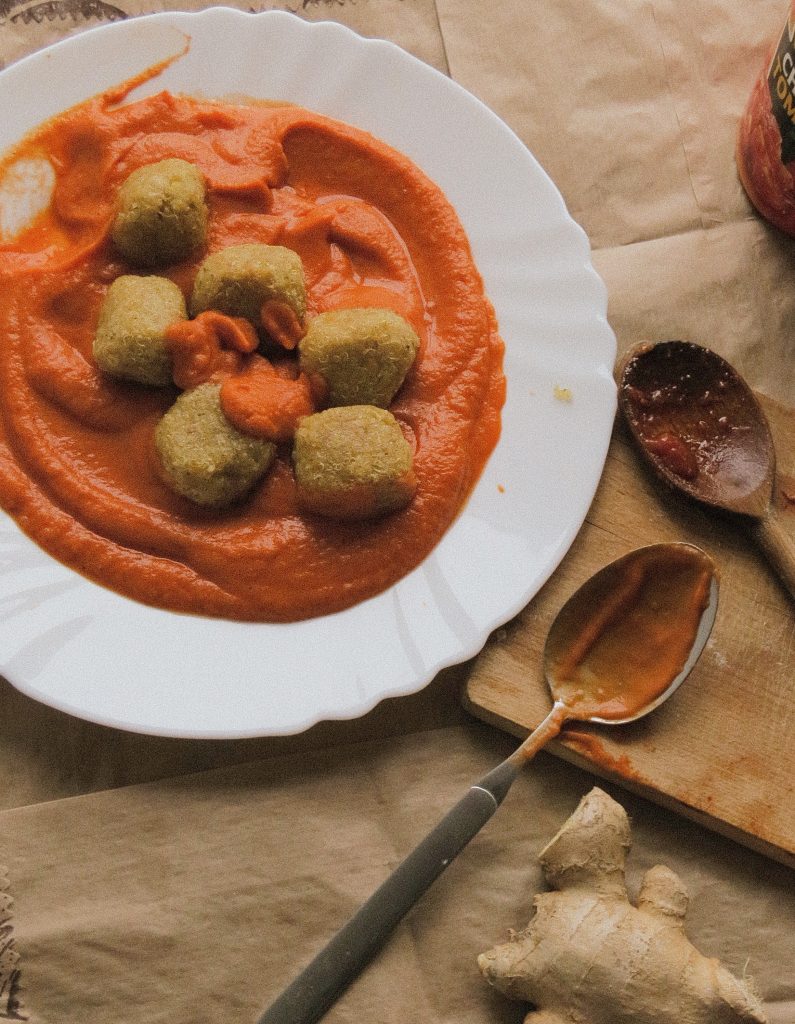 Ingredients:
Sauce
1 can of tomatos
50 g of chopped brown onion
100 g butternut squash (or Hokkaido pumpkin, cut into small cubes)
50 g of cashews (soak in water for at least 30 minutes)
1 tsp of thyme
pepper
salt
olive oil
Balls
250 g of chickpeas
100 g cooked quinoa
3 tbsp tapioca starch
1/2 teaspoon of salt
1/2 teaspoons of pepper
Instructions:
Saute onions on olive oil on medium heat. Add some salt and pumpkin. Fry for 5 minutes, add pepper, tomato and thyme. Wait for the mixture to boil, cover the pan and turn off the heat (or reduce to the lowest temperature). Cook for 30 minutes. Put the mix in a blender with cashews and blend well.
Place all the ingredients for the balls in a deep bowl, mash them and mix well together. Roll the balls with your hands and fry them on medium heat until they turn a golden/brown-ish color.
Pour the sauce over them and serve.