Vegan lemon loaf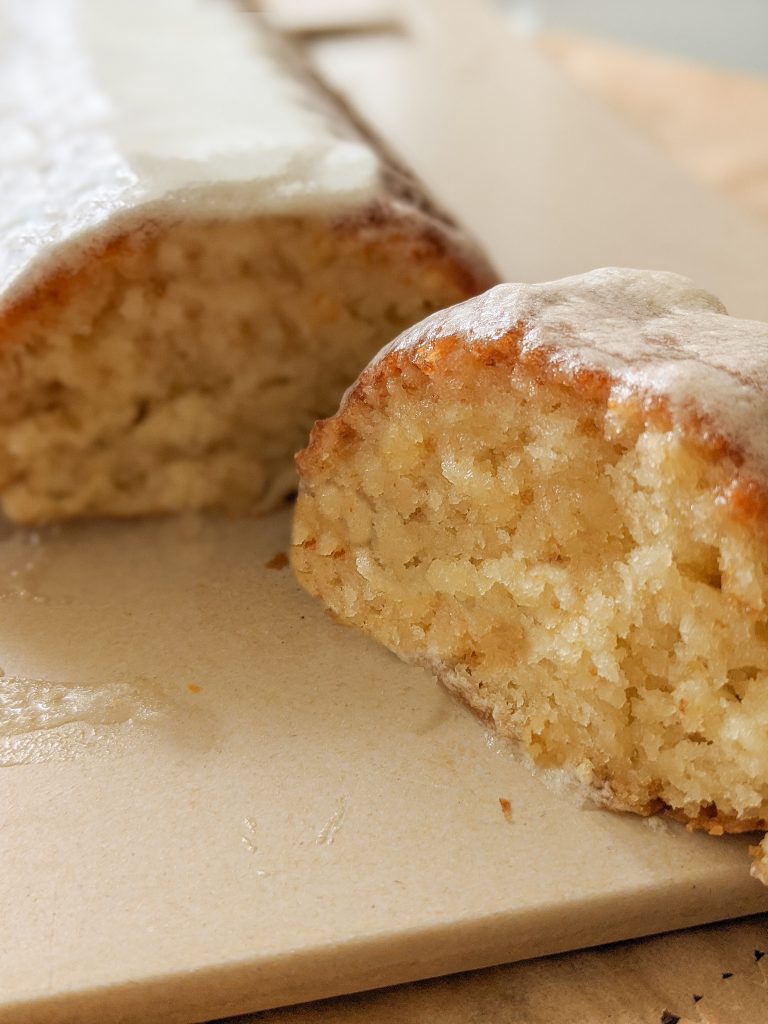 Since many people had a lot of time one their hands lately, I have been noticing a lot of Instagram stories involving cooking or recipes (among my online friends at least). And many people, for some reason, decided to bake banana bread. I don't know why, but I was tempted as well, and at the last minute I decided to bake lemon bread, or lemon loaf? We'll call this one a vegan lemon loaf.
If you ever made any type of vegan cake dough, you will soon find out that this one is very basic and easy to make, except that it has a few ingredients that make it super soft and buttery. What I like about this vegan lemon loaf is that it does not require any aroma or food coloring. That is something I always try to avoid. It tastes lemony simply because, well, it has lemon juice in it.
I left this loaf in the fridge, and ate it in two days all by myself. So my advice is, if you are making this lovely loaf, try to have people around to share it with (unless you're still social distancing, in that case do what I did, home workout videos are not going anywhere).
I am not going to pretend like this recipe has a bunch of health benefits. I could write a thing or two about lemon juice, but that all seems miniscule when you take into acount that it contains a lot of white flour and sugar.
The healthy thing about this loaf is that it is vegan, it contains no eggs and dairy, and that is what we are all about on this page. And as for sugar, we can treat ourselves every once in a while (if we don't have to be super strict about our diet), right?
A piece of advice
I think that this recipe can be made sugar free. Maybe if you add a little bit more flour and use maple syrup, or you can use xylytol instead of sugar. The sweetner is up to you. Also, you can skip the sugar glaze (especially if you don't like it too sweet). I think I would have been completely fine without it.
The other thing I would mention is, to use freshly squeezed lemon juice instead of some bottled version. It will taste much better, just make sure to remove any stray lemon seeds or chunks if needed.
When you make the batter, I would suggest to mix the ingredients very gently, especially at the end when you add flour to everything. It is better to gently combine them than to ovemix, since that way you will kill all the bubbles and the dough might not be as fluffy as it should have been.
If you decide to use the glaze, make sure you mix it with a mixer for about 15 minutes, until the texture becomes really creamy. And also, if you end up ditching the glaze, I still recommend sprinkling the loaf with some lemon zest. I would also let the loaf and glaze sit for a while, if the loaf is to hot the glaze might melt right off.
This dough is super soft and delicious, which is why I might make a cake batter like this, and come up with some sort of lemon based frosting. That would be a great birthday cake I think. If that happens, I will for sure let you know, and if you beat me to it, I would like to know, so feel free to reach out and tell me what you came up with.
Since I've been thinking about making more breads and croissants lately, that may also be a thing you will soon see on this page. I hope that goes well.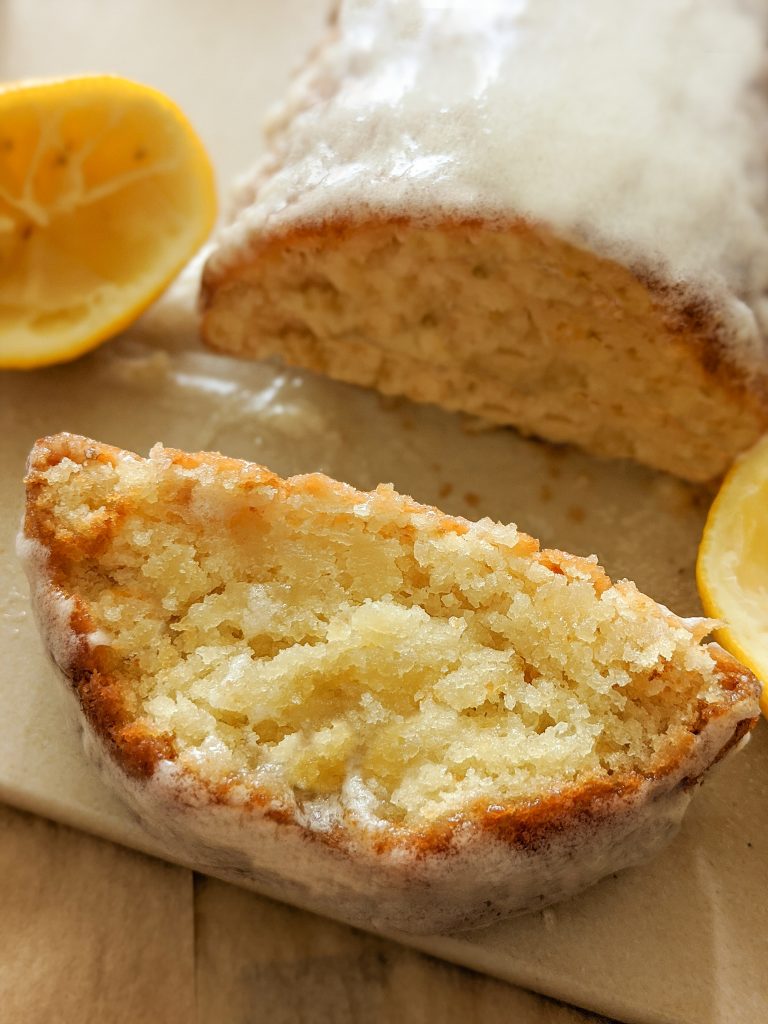 Vegan lemon loaf
Course: Sweet
Ingredients
75 g of vegan margarine (melted)

130 ml of almond milk (or any other plant based milk)

90 ml of lemon juice

1 tsp of vanilla extract

120 g of sugar

1 ½ tsp of baking powder

1 tsp of baking soda

290 g of all purpose flour

For the glaze (optional):

200 g of powdered sugar

65 g of vegan margarine (softened)

50 ml of plant-based milk

a few pinches of lemon zest
Directions
Melt the vegan margarine and put it in a deep bowl. Slowly mix in the plant based milk, lemon juice and vanilla extract, one by one. While mixing, add the sugar, and after that the baking soda and baking powder. In the end add flour to the bowl and mix gently. Try not to overmix it, it is better to just combine it.
Spray the loaf shaped pan with non-stick spray and pour the dough inside. Heat the oven at 190 degrees Celsius, and bake the vegan lemon loaf for about 45 minutes. You can also poke it with a toothpick towards the end to check if it is done (it's done when the toothpick comes out clean).
After it is done, remove from the pan and let the vegan lemon loaf cool. Meanwhile, prepare the glaze. In a deep bowl put powdered sugar, softened vegan margarine and milk. Mix them with the mixer for about 15 minutes, until you get a creamy texture.
When the loaf has cooled down, spread the glaze over the top, cut it and serve.
If you liked this recipe, make sure you check out my other recipes like:
– vegan three ingredient blondies
Feel free to tell me what you think about this in the comments below, or send me the pictures of your own vegan lemon loaf. If you did something differently, I would also like to hear that, I'd love to see the things you come up with.
P.S. for more recipes like this and bunch of other stuff, follow me on instagram, @margo_drobi.
Also, I recently started a Patreon page, where you can subscribe and help me create more/better content. In return, you will get an exclusive piece of content (recipe) each month. My plan is to increase the amount of that content if I gain a few subscribers. If you are interested and you want to find out more, I will leave the link to my Patreon right – here.