Mini cheesecakes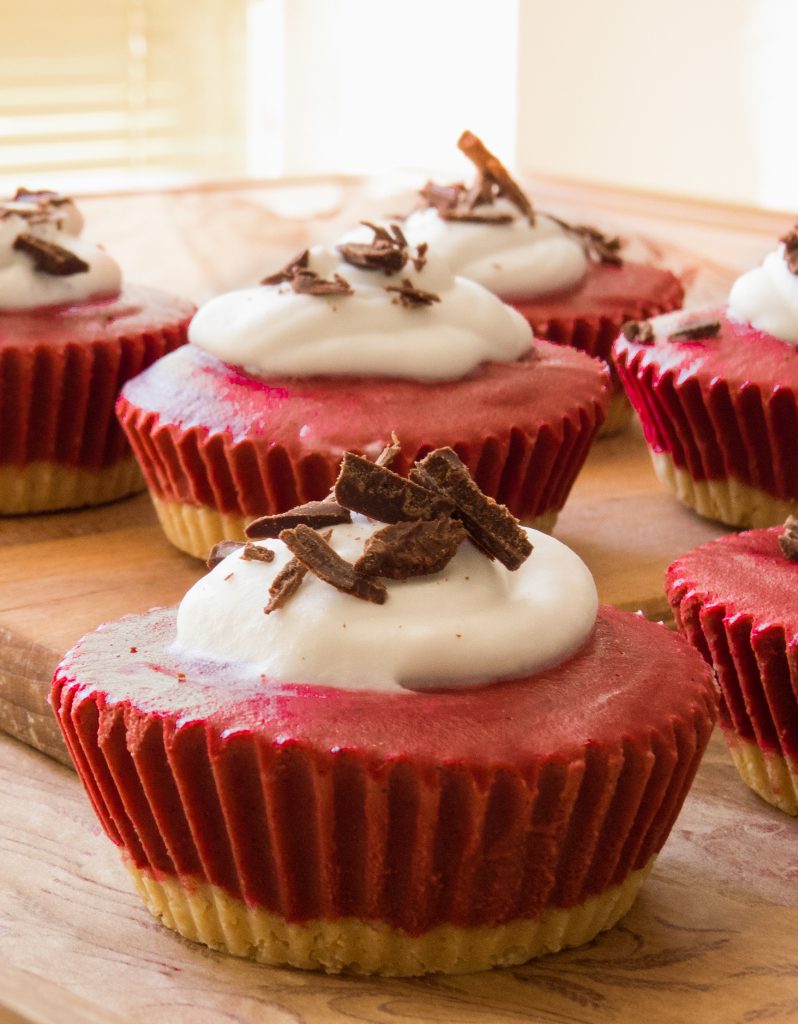 So I finally figured out a way to make red velvet cake without using food coloring. I wrote this recipe down a while ago, but I remember being sceptical about using red beet juice to make a cake. I am not a big fan of the taste, however in this case you can't even tell it's there. Beetroot powder is another option, but they're not selling it in my country unfortunately. And I think that this method is cheaper. So get your hands on a bottle of juice, and enjoy these vegan, red velvet mini cheesecakes!
Ingredients:
For the crust
-40 g of ground graham crackers or biscuits of your choice
-6 tbsp of coconut oil
For the filling
-225 g of cashews
-150 ml of almond milk
-7 tbsp of maple syrup
-20 g of cocoa powder
-4 tbsp of coconut oil
-3 tbsp of lemon juice
-4-5 tbsp of beetroot juice
-1 tsp vanilla extract
For decoration
-200 ml of chilled coconut cream
-20 g of powdered sugar
-1 tsp of vanilla sugar
– pieces of chocolate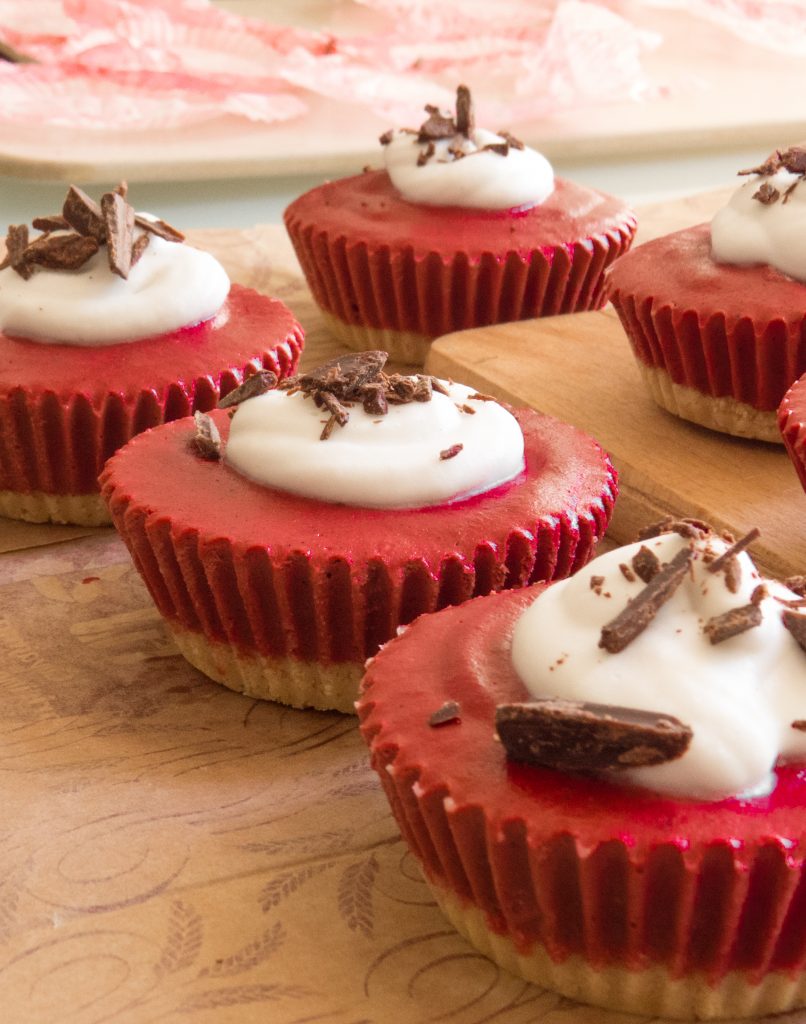 Instructions
Mix graham crackers and coconut oil to make the crust. Place paper molds in a muffin tray, silicone or solid. I used a solid one in this case. Pour one tablespoon of this mixture into each paper mold. Press each one down with your fingers to get a flat surface.
Put in the blender all the ingredients for the filling and blend until you get a thick, creamy texture. Pour the filling in each mold to the top and leave in the freezer for about 4 hours.
In the meantime, mix the ingredients for decoration (all except for the chocolate pieces) in a deep bowl and mix with the mixer for a few minutes.
Decorate each cake and sprinkle with chocolate. Let the mini cheesecakes defrost before serving them (let them sit 15-20 minutes in the refrigerator).
If you liked this recipe, make sure you check out my peanut butter mousse!
P.S. for more recipes like this, make sure you follow me on instagram, @margo_drobi.