Fajitas with sweet potatoes and cauliflower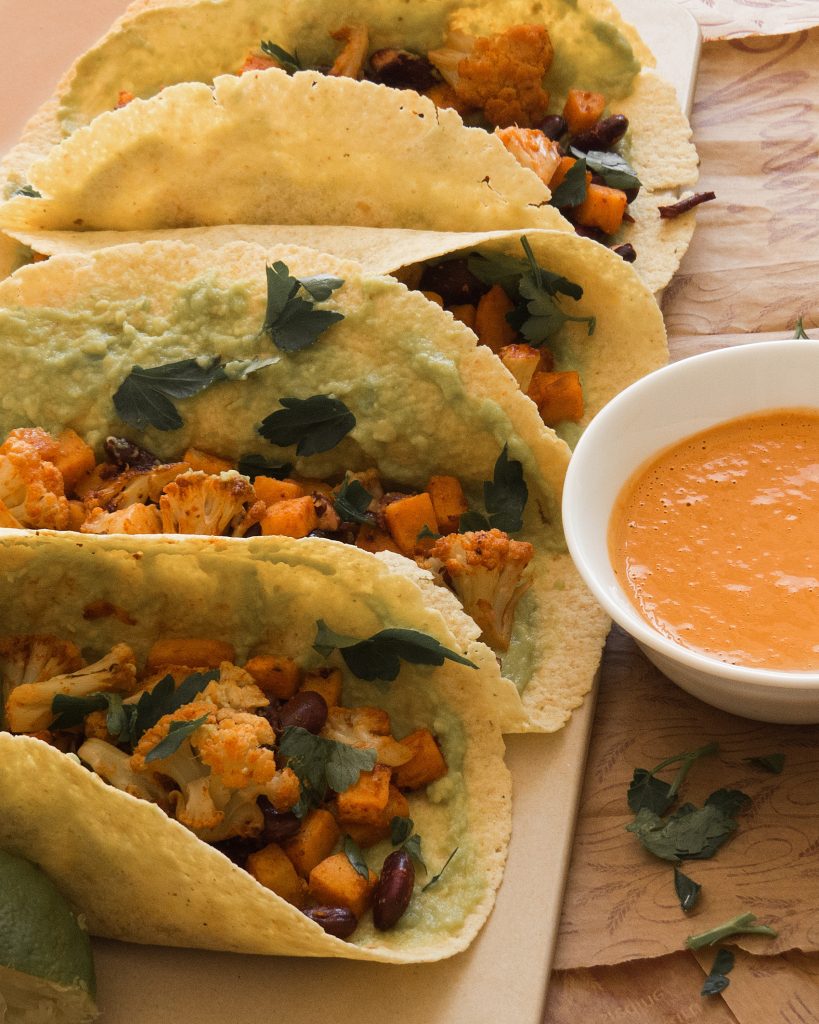 Ingredients:
1 big sweet potato
1 small head of cauliflower
1 can of red beans
1 tsp of smoked paprika
1 tsp of garlic powder
1/2 tsp of oregano
1/2 tsp of salt
2 limes
1 avocado
5 corn tortillas
parsley
Sauce:
35 g of cashews
1/2 tsp of smoked paprika
1/2 tsp of chilli
1/2 tsp of pepper
1/2 tsp of garlic powder
1/4 tsp of salt
120 ml of water
juice of 1 lime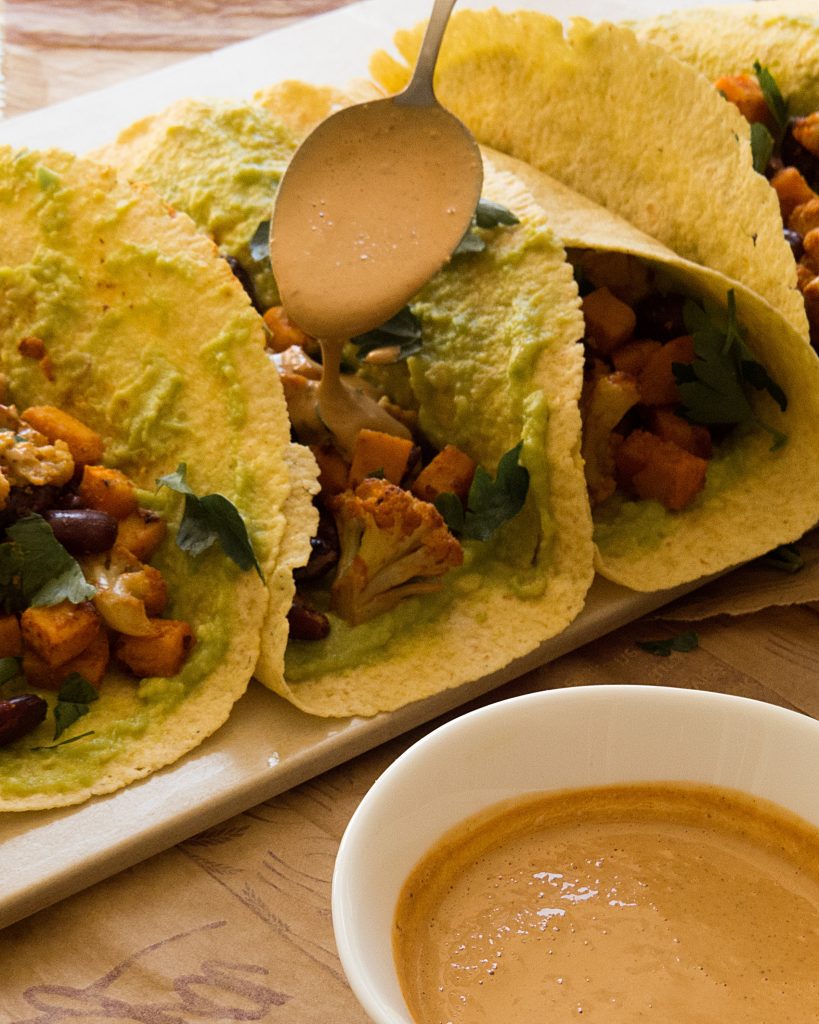 Instructions:
Cut the potatoes into cubes, and cauliflower into smaller pieces and put in a baking dish lined with baking paper. Add all spices and a drizzle of olive oil and stir well. Top the mix of with lime juice. Bake for 25 minutes at 210 degrees Celsius. Stir the mix halfway trough baking. Drain the can of beans and add the beans to the mix. Bake for another five minutes, turn off the oven and leave the dish inside. Mash the avocado in a separate bowl and add juice of half a lime and a little salt. Put all the ingredients for the sauce in the blender, blend it until you get a creamy texture.
Warm the tortillas in the pan, spread avocado sauce on them, add the desired amount of cauliflower/sweet potato mix and top it of with parsley and cashew sauce.